Key to plead case for New Zealanders' OE 'birthright' in meeting with British opposite.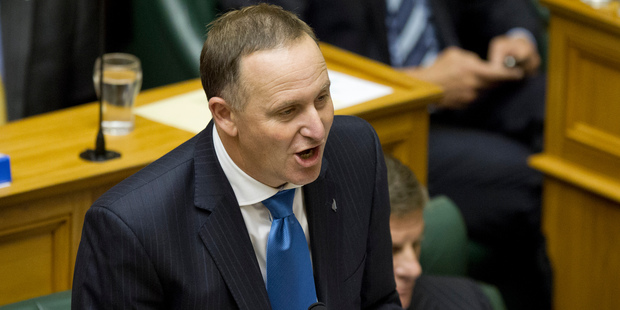 Prime Minister John Key will use his meeting with British Prime Minister David Cameron tonight to try to stop any further erosion of New Zealanders' rights to work and live in the United Kingdom.
Mr Cameron's government is aiming to reduce net migration to below 100,000 at a time of increased migration from the European Union. Mr Key said there were concerns New Zealand would be a casualty of that.
"We would think that would be both grossly unfair and not representative of the historical ties. Those ties and bonds remain strong, but there are issues like the rights of New Zealanders, where it's just important we continue to make the case for New Zealanders' birthright to spend a couple of years working in the United Kingdom."
Visa restrictions have more than halved the number of New Zealanders moving to Britain for work to about 350. Those restrictions require people to have a job in the UK before securing a visa.
Mr Cameron is under some public pressure to address his pledge on migration - and migrants from the EU will increase when labour market restrictions for Romania and Bulgaria are dropped at the end of the year.
Mr Key will also discuss Mr Cameron's promise to hold a referendum on whether Britain should stay in the EU - something he said could have a major impact.
Mr Key has some support on his side in the UK - London's Mayor Boris Johnson recently advocated for open labour markets between the UK and Commonwealth countries, saying the UK had "betrayed" those relationships by opening up to EU countries instead.
Mr Key will also meet with Mr Johnson tonight after his meeting with Mr Cameron. "He has a soft spot for Kiwis working in the UK, and in his fair city of London so we will obviously ask him to continue to advocate for the rights of Kiwis."
Syria is also expected to dominate Mr Key's talks with Mr Cameron and British Foreign Minister William Hague, as well as with French President Francois Hollande and Prime Minister Jean-Marc Ayrault next week.
The primary reason for the visit was to take up the Queen's invitation to visit Balmoral for the weekend - the Queen spends the summer there from July to the end of September.