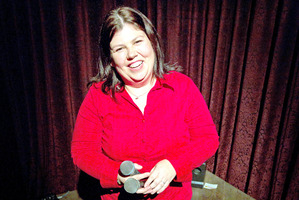 As supporters, we are tougher on our rugby teams than we are on our governments. We can get over mistakes our politicians make, but there better not be a forward pass on any given weekend that keeps us from scoring, or a ref too harsh with the whistle.
This weekend, the All Blacks and Springboks and their hordes of supporters meet again at Eden Park.
Who will win the game? Whoever plays more attacking rugby.
South Africa have a very strong and confident team at the moment, especially off the back of the hiding they gave the Wallabies last weekend.
They will also feel a little more confident knowing the All Black skipper Richie McCaw is injured because, let's face it, he is a great player.
Who is going to win between South Africa and the All Blacks? Whoever scores the most points of course.
I get asked a lot who I support rugby-wise. People come up to me in the street and talk about it. There is never any hesitation in my response: I proudly support the Springboks.
The reactions are always the same: "No, you've been here long enough now, you should support the All Blacks." Even Piri Weepu has told me to ditch the green and gold and buy myself an All Black top.
Truth be told, I would if I could, and I do support the ABs if they play any other team.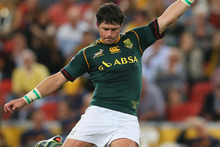 This doesn't go far in consoling diehard fans, but there you go.
When the Boks play the All Blacks and both teams are lined up on that field, there is no way I can support anyone but South Africa when that national anthem starts.
It's in my blood. I always say to people, do you want someone to support your team who can turn their back on their own team? If you move to Australia, would you be supporting the Wallabies? I didn't think so. Now let's have some biltong and watch the game. South Africa's got this.
• South African-born Urzila Carlson moved to New Zealand in 2006 and in 2008 started doing comedy.

Need to know
• Kick-off: 7.35 tonight, Eden Park.
• Tickets: Likely sell-out. Through ticketmaster.co.nz and listed as "not many left" yesterday afternoon, but none available when selected.
• Transport: Included on trains and special event buses from 4.30pm with a match ticket. Remember to keep your game ticket for the ride home. Or walk to Eden Park, about 4.5km from the city centre.
• Plan: To plan your journey go to at.co.nz or phone 09 366 6400.
• Watch: Live coverage from 6.30pm on Sky Sport 1.