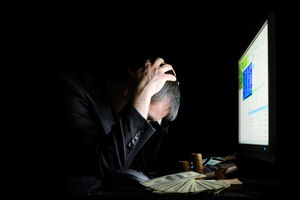 A "disillusioned and dissatisfied" website worker has been ordered to pay more than $50,000 for breaching his employment contract more than 260 times.
Perry Bernard was accused of a raft of breaches by former employer Zeald NZ Ltd, according to an Employment Relations Authority decision.
A report by the Employment Relations Authority said Mr Bernard was "unhappy" with the outcome of two internal investigations.
Despite both issues being resolved - and a 20 per cent pay rise given as an "encouragement to him regarding his long term future with Zeald" - Mr Bernard "remained aggrieved", the decision said.
He believed he was "being overworked and underpaid", and became "disillusioned and dissatisfied" with his job.
However, the report said these feelings were not due to "any improper conduct or actions by Zeald", and that the company had "treated Mr Bernard well".
Mr Bernard began advertising his services on various websites, emailing Zeald clients to solicit work, including obtaining details for customers he had not previously worked with from Zeald's database. He also set up and administered four websites during the course of his employment, the ERA said.
It found Mr Bernard's responses to Zeald "were inadequate and deliberately misleading" when it questioned him about his activities.
He was ordered to pay $50,000 "to punish him" for the 263 known breaches of his employment agreement.
Mr Bernard was also ordered to pay Zeald damages of $937 in reimbursed income, and $6778.17 for the costs of a private investigator hired by Zeald to uncover his activities.
- APNZ