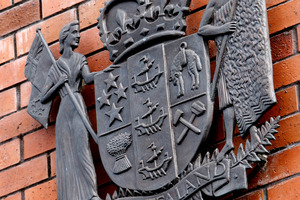 A man who used 123 fake identities to fleece $3.4 million from Work and Income has been denied parole.
Former electrician Wayne Patterson, who was handed an eight-year prison sentence in 2006 for his offending, appeared before the Parole Board today.
Patterson was sent to jail after authorities discovered he had been illegally receiving $54,000 a fortnight in benefits over a two-year period from the Social Development Ministry.
To obtain the benefits, many of which were pensions, Patterson disguised himself as an elderly man and lied to staff.
His actions were exposed after a KiwiBank staff member noticed a number of accounts held by pensioners were being accessed by the same internet connection.
It also emerged that even after he had been jailed in 2006, Patterson continued to set up bank accounts and rearrange companies which he could hide his money in.
The former West Auckland resident has also been convicted of large benefit frauds in Australia and the US.
The Parole Board today said Patterson still posed a risk to the public.
The likelihood of him reoffending was not yet known, and a police investigation into his actions was still ongoing, the Board said.
Patterson's next parole hearing has been scheduled for six months' time.
- APNZ