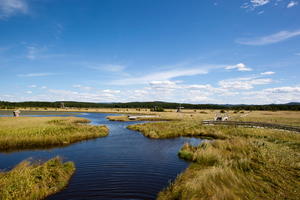 Furious farmers, one of whom had 96 per cent of his property declared a wetland without his knowledge, told the West Coast Regional Council yesterday their land was now worthless.
A seven-year, $357,000 court battle, which concluded only last year, means more than 200 'significant' wetlands up and down the Coast are now far harder to develop. Landowners have only just received letters informing them of the decision.
Two councillors revealed at the meeting that their own properties had been caught up in the wetlands list, but the information was kept from them during the court process.
Sandra Dymock of Whataroa said they bought their land a few years ago and did the due diligence, without being told it had a potential wetland on it.
"We never would have purchased it with 60ha being taken off. We can't do a thing about it. Our property has become worthless, is that fair?" Mrs Dymock told councillors.
"You came in the back door."
She said the Department of Conservation, which put a list of schedule two wetlands before the court, had never talked to them, and had got off "scot-free".
Now they had nowhere to go, she said.
Fellow Whataroa farmer Francis Graham said 96 per cent of his farm had been declared wetland.
"I just got the letter from the council so I came up (to Greymouth). Ninety-six per cent you've taken of my property. Never in my wildest dreams ... but bam, just like that. It just blew me away - it's freehold property. If they want it, why didn't they buy it?"
Mrs Dymock said that to develop her land she had to employ an ecologist and apply for resource consent - the entire process costing about $2000.
Council chief executive Chris Ingle said they had been told by the court not to communicate with the landowners.
Councillor Terry Archer said the council agreed with the landowners but were stymied by the court's directions.