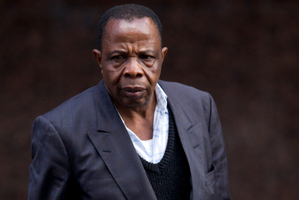 A Nigerian man who tried to bring 11 children into New Zealand in an immigration scam is still living with his 'wife' from their sham marriage.
Anthony Okechukwu Ani was found guilty of Immigration Act charges of providing false and misleading information, but acquitted by a trial jury of supplying false birth certificates and using forged Nigerian passports.
The 57-year-old was last monthsentenced to eight months of home detention by Judge Nevin Dawson - to be served in the Auckland home he shares with his New Zealand wife from the fake marriage he was convicted of.
A Herald request for a copy of the sentencing notes of Judge Dawson, which explain the reasons for his decision, was declined because Ani is appealing the convictions.
However, officials from Immigration New Zealand have confirmed an intention to deport him once his sentence ends in April next year.
Ani was arrested in August 2010 as part of a wider Immigration Inquiry, code-named Operation Naira, which reviewed 160 cases and exposed the problems New Zealand faces combating immigration fraud. More than 40 residency applications were declined and five men have been convicted.
Despite being denied access to the court judgment, the Herald has obtained a copy of an Immigration and Protection Tribunal ruling which outlines why Immigration officials declined Ani's application for residence for himself and 11 children from his home country.
He arrived in New Zealand in June 1998 and was declined refugee status in 2002; a decision upheld on appeal as the Refugee Status Appeals Authority found Ani was "not a credible witness and his account is a fabrication".
Ani then married an Auckland woman in 2004 who sponsored his application for permanent residency, as well as 11 children in Nigeria most of whom were adopted from deceased siblings.
When interviewed by Op Naira investigators in August 2010, the wife admitted that her aunt introduced Ani to her and explained that he needed a work permit and residence to stay in New Zealand.
"The sponsor had agreed to marry him on condition that he bought things for the family," according to the Immigration and Protection Tribunal decision in March.
"She would tell him what she needed and he would purchase it for her."
The wedding ceremony took place two weeks later in 2004.
However, the wife later swore an affidavit that the marriage was a "genuine and stable relationship" and her previous statement to Immigration officials to the contrary was obtained under "duress".
But the Immigration and Protection Tribunal rejected Ani's appeal and found the original evidence of his wife was more credible than her subsequent retraction.
"His presence here has been sustained on the basis of visa applications made in reliance on a marriage that was not genuine."
The Herald has previously exposed how methamphetamine supplier Sylver Dube, sentenced to 15 years in prison, also entered a sham marriage to a New Zealand woman within weeks of arriving to gain residence.