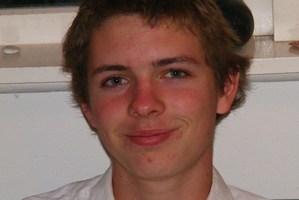 New information about a Nelson man who went missing more than three years ago suggests his disappearance may be suspicious.
A tip-off from the public has led police to believe "another person's actions'' resulted in 19-year-old Leo Lipp-Neighbours' disappearance.
Mr Lipp-Neighbours was last seen in Watson Street, Nelson on Sunday, January 24, 2010.
Neither he, nor his distinctive orange Toyota Corolla Station Wagon, has been seen since.
An investigation team has spent the past 10 months reviewing all aspects of the teens disappearance. Detective Sergeant Mark Kaveney said the "constant trickle of information from the public'' had built a picture which points to suspicious circumstances.
"The wide range of information we have received leaves me considering the fact that Leo's disappearance is the result of another person's actions,'' said Mr Kaveney.
"We are speaking with a large number of people and we believe there are other people in the Nelson community who know exactly what has happened.
"It is time now for those people to come forward, tell us what they know, and enable this matter to be brought to a conclusion.''
A Crimestoppers reward of $50,000 for information leading to his discovery is still in place.
"I believe that we are now looking for someone who has committed a serious crime against this young man. That person must be held to account,'' said Mr Kaveney.
- APNZ