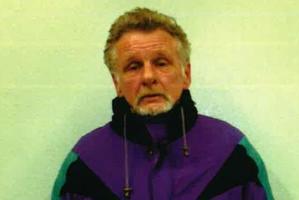 A man has been arrested over the fatal attack on a homeless man in a central Auckland park.
Steven Harris, 54, died in hospital shortly after the attack in Myers Park late on Wednesday night.
A 49-year-old man was arrested this afternoon after he handed himself in to police in the company of his lawyer.
He will appear in the Auckland District Court tomorrow charged with murder.
"The investigating team still has a lot of work to do but is grateful to all those who have assisted thus far,'' a police statement said.
The majority of Myer's Park was reopened to the public today and one of the three Asian people police were hoping to speak to made contact with investigators. The man will be interviewed in the company of an interpreter tomorrow.
Mr Harris was known to attend the Urban Vineyard church, and outreach officer Cameron Webster said he had arrived early on Wednesday to help dish out lunch for the homeless.
"He came in early, I had talked to him on Sunday and I invited him to come along early and give us a hand, so he came along and was helpful.''
He described Mr Harris as "a very talkative sort of fella''.
Mr Webster said the violent death of a second homeless person in just over a month would "rock the [homeless] community''.
"That sort of stuff it's not much fun for all these guys,'' he said. "It's amazing how they rally around when stuff like that happens.
"To live on the streets there's always the worry of stuff like this but I think that heightens that worry. I can't imagine how they would be feeling when this happens, within two months two guys have been killed.''
Homeless man Edwin Linder, 42, was also killed in a CBD attack, in Mills Lane on August 3.
- APNZ