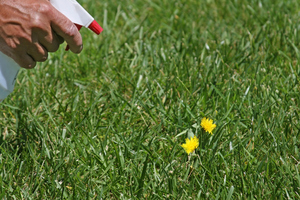 Officials are scrambling to ensure an alien weed accidentally spilled from a truck in mid-Canterbury does not become established in New Zealand.
It follows news of a potential blackgrass incursion yesterday.
"The seed was spilt between Ashburton and a seed dressing plant in the Methven area and is a serious threat to arable farming in New Zealand,'' Federated Farmers mid-Canterbury grains chairman David Clark said.
"We have just one chance to get this right and we commend [Ministry for Primary Industries] MPI for identifying and informing us of this restricted weed's presence.
Mr Clark said technical staff at the ministry and the Foundation of Arable Research were urgently gathering information from overseas and local sources to put a response plan in place.
"Blackgrass has proved to be one of the toughest weeds to control on European and UK cropping farms. Without specific management, blackgrass can reduce yields in wheat to beyond the point where it is economic to grow the crop and could also put in jeopardy New Zealand's lucrative ryegrass seed export business.''
Control options overseas had proved only partially successful. In New Zealand it would mean more chemical use and deeper cultivation.
"Even then, blackgrass had shown a strong tendency to develop resistance to a number of different chemical families.
"The good news is that preliminary tests show low viability. This bit of luck has given us a reasonable chance of success," Mr Clark said.
- APNZ