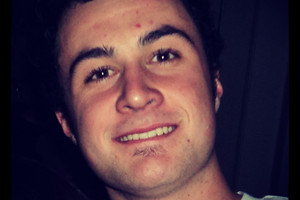 Two drivers who ran over Israel Jack as he lay on a Bay of Plenty highway have been interviewed by police.
The 20-year-old was found dead on Te Ngae Rd at 4.25am on August 18. He had been hit by two cars as he lay on the highway.
What he was doing there is one of the many unanswered questions surrounding his death, which police are now treating as suspicious.
Detective Senior Sergeant Zane Smith said the drivers of both cars had since been spoken to. The first driver had only recently contacted police after seeing reports of the death in the media.
"Because of the area and their position on the road they just haven't appreciated that it was actually a person that they've hit,'' Mr Smith said.
The second driver returned to the scene immediately after hitting the young man.
"They're very upset and traumatised by what happened.''
Mr Smith would not say whether Mr Jack was thought to have died as a result being hit by the cars or whether he had died beforehand.
"For operational reasons I cannot discuss the results of the forensic post mortem.''
He said all the uncertainty was incredibly difficult for Mr Jack's family. "This is a young man with a very loving family, a large circle of extended friends and family, who need and deserve some answers.''
His tangi was held on Thursday.
CCTV footage of Mr Jack was captured at a petrol station about 4.20am. Just five minutes later his body was found about 1.4km away.
Mr Smith said it was unclear how he had managed to travel that distance in such a short space of time. His baseball cap was on a fence post about 300m from his body and police were yet to establish who put it there.
Mr Smith believed the community held the key to finding out what happened.
"I think there are people out there who have that little bit of information that they may not think is important but which is important to us. Until we speak to them we won't be able to ascertain the value of that information.''
Anyone with information was urged to contact Rotorua police on (07) 348 0099 or Crimestoppers anonymously on 0800 555111.
- APNZ