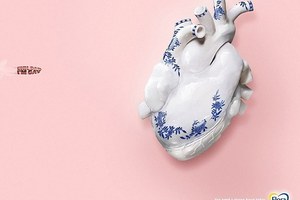 A Flora margarine ad deemed offensive and homophobic will not run in New Zealand.
The ad, which ran in South Africa, appeared to suggest that finding out one's child was gay placed an enormous amount of stress on the heart.
It showed a bullet with the words "Uhh dad I'm gay" hurtling towards a porcelain heart, above the words: "You need a strong heart today."
Flora, a brand of the multinational food company Unilever, is marketed as being a healthy spread which is good for the heart.
The ad was criticised as homophobic by gay rights groups and on Twitter.
A Unilever spokeswoman said the ad was never run in New Zealand and would not.
Unilever has since distanced itself from the ad, which is no longer running in South Africa.
"This advert was prepared by an external agency in South Africa and was not approved by anyone at Unilever," the spokeswoman said.
"The advert is offensive and unacceptable."
- APNZ