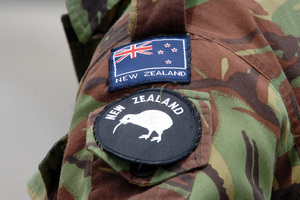 A senior military commander will face a court martial next month after being charged with breaching orders and behaving in a manner likely to bring the Defence Force into disrepute.
The Defence Force tonight confirmed Commodore Kevin Keat would appear before a court martial on charges brought under the Armed Forces Discipline Act 1971.
The charges relate to a breach of orders and other acts likely to prejudice service discipline or bring discredit to the service.
A Defence Force spokesman would not disclose the exact charges, which were still being reviewed by the acting director of military prosecutions.
Extensive suppression orders prevent publication of the details of the charges. The court martial has suppressed the publication of any report or account of the evidence, as well as the names and occupations of the complainant and a witness.
APNZ called Commodore Keat's home this evening but was told he would not comment.
He was reportedly stood down on full pay in January over the allegations.
The court martial is due to sit at Trentham in Upper Hutt on October 14.
- APNZ