Sitting next to his dead colleague as their work van started filling with water after plunging off a bridge into the dark and icy sea, Ashley Donkersley thought "this is it".
But within minutes a policeman braved the sea to save him, calmly telling him jokes as they drifted away.
Speaking publicly for the first time, Mr Donkersley, an electrician, told the Herald he was returning to his Tauranga office from a day's work about 6pm with his workmate and friend Gregory Woledge when a sedan suddenly veered across the road and collided with their vehicle on Maungatapu Bridge.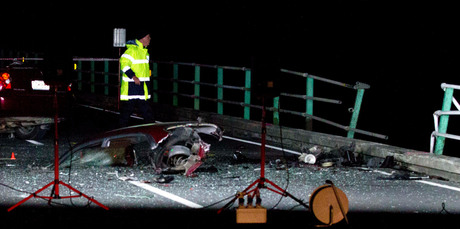 The 23-year-old UK native who has been living at Mount Maunganui for 11 months while on a working holiday didn't see what happened in the moments before the crash as he was looking down at his phone.
But he remembers the vehicle leaving the bridge as it was knocked through its railings "and then sinking" as it plunged into the harbour.
He said that as the van began to sink on August 12 he thought he would die.
"Certainly in those first couple of minutes when I was underwater in the van I thought 'this is it'," said Mr Donkersley.
"Thoughts of family and other memories raced through my mind but then adrenalin just took over and I managed somehow to bend open the door."
His colleague, who was driving, died in the vehicle and his body was recovered the following day.
Mr Donkersley did not want to answer questions about his friend's final moments out of respect for Mr Woledge's family, including his partner who is pregnant with the couple's second child.
Witnesses saw Mr Donkersley struggling in the water after he managed to get out of the van. One man harnessed himself with a strop and dived into the freezing waters but was unable to reach him.
Constable Deane O'Connor arrived within minutes.
The 53-year-old father of four stripped to his underwear and jumped into the water. Mr Donkersley disappeared but resurfaced as the officer grabbed hold of him and turned him on his back as they were carried away by the current.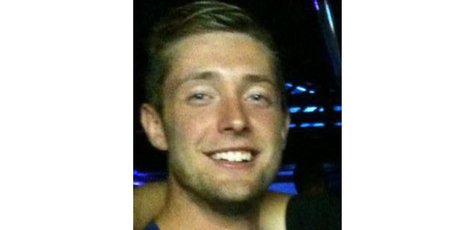 "I was whinging about how cold the water was and how the boat was taking ages to get to us," Mr Donkersley said. "He was very relaxed and just kept talking to me and making jokes; I never felt in any danger."
After half an hour, the policeman managed to guide them toward searchers' flashlights on a beach more than 100m away from the crash site.
They made it to the shore exhausted and struggling to stand.
"I was hypothermic, kept getting cramp, and couldn't walk. It was a fireman I believe who managed eventually to get me to the road to be taken to hospital. I was at the hospital until about two or three in the morning," Mr Donkersley said.
He praised the police officer who "definitely saved my life". He said he did not know his rescuer was a policeman until they were in hospital.
"I know he doesn't want any praise but I do want to say how grateful I am to him for what he did. I will definitely be staying in touch with him," he said. "I also want to acknowledge all of the support that I've been given by family and friends in England, New Zealand and Australia."
Tauranga police Acting Senior Sergeant Nigel Ramsden said it would be weeks before the investigation into the incident would be completed.
Mr Ramsden said the outcome would determine whether the driver of the car, a 45-year-old man from Papamoa, would be charged for his part in the accident.