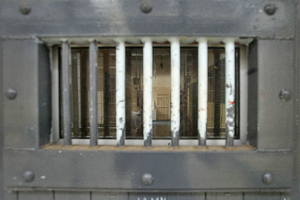 A man who was imprisoned for giving court 'the finger' and a drunk driver who crashed a passenger bus in Upper Hutt are just two of the stories making headlines around the regions today.
A Valley Flyer bus driver from Upper Hutt crashed after driving more than three times over the limit.
A Tauranga judge sent a man to the cells after he "appeared to be giving the court the finger".
A Napier City Council candidate in the upcoming local body election accused of assault has lost name suppression.
A former Rotorua moving company worker who stole $32,000 worth of jewellery has been sentenced.
Three Napier teens accused of holding down another teen while petrol was poured over his body and set alight have appeared in court.
A Rotorua teenager reportedly reached speeds of up to 170km/h on a motorcycle before crashing.
A Wanganui man who killed two motorcyclists in a crash in Taranaki last year has been sentenced.
Police believe two men who attacked an 84-year-old man in his Te Kao home live in the same tiny community.
A devastated woman had to flee her newly renovated home after it was engulfed by an inferno.
Ynys Fraser got to shake the hand of the First Lady in 1943. Now, 70 years later, she marks the anniversary.
Hundreds of people packed into Hawke's Bay Airport to welcome home the magnificent Magpies.
And finally, Northlanders will need to get out that extra winter blanket when a cold snap hits the region tomorrow.
Other stories making headlines around the regions today include:
Hunting made simple for boys and girls.
Burglars break into museum, restaurant.
People in Kaikohe have a new Citizen's Advice clinic.
Missing Tauranga woman found alive.
New cinema already seeking staff.
Fly My Pretties arrived in Kaitaia yesterday to a warm welcome.