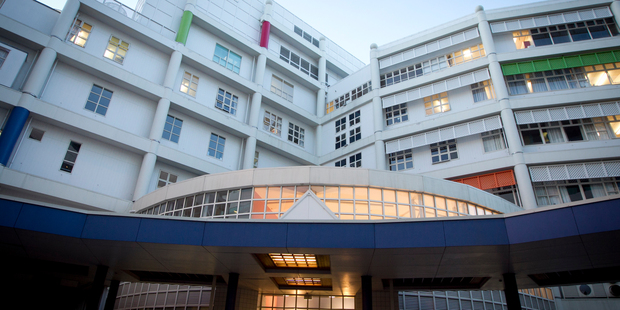 The 3-week-old baby left fighting for its life after a violent incident at her Invercargill home on Monday was so badly injured that a policeman had to drive the ambulance to hospital.
Two paramedics were tending to critically injured infant Noklair Milton in the back of the ambulance while the officer took over the driving, a spokeswoman for St John confirmed today.
The girl remains in a critical condition in Auckland's Starship Hospital's paediatric intensive care unit today, a hospital spokesman said.
Her parents, David and Sucharitta, who police say were at home at the time of the 5.30am incident, are being spoken to, says Inspector Olaf Jensen.
Police are not looking for anyone else in connection to the incident.
Several neighbours reported hearing noises from the property early Monday morning.
Emergency services were called to the Princes St home at 5.30am.
Mr Milton travelled in the ambulance with the child to Southland Hospital, while his wife was given a ride there by police.
"St John was pleased to work with our colleagues in the New Zealand Police in the response to this incident,'' said Pauline Buchanan, district operations manager for Southland Lakes.
"The ambulance crew who attended and treated the patient were absolutely focused patient care, and were very thankful to the police officer who assisted them in transporting the patient to hospital.''
St John said it doesn't any data on how often such incidents occur, but said it happens "occasionally'' when a patient requires significant care from the ambulance crew.
"In such instances, then police or Fire Service personnel are used to drive the ambulance to hospital or medical facility,'' Ms Buchanan said.
"St John considers such instances to be good examples of team work amongst the emergency services.''
Mr and Mrs Milton were not detained by police, and Mr Jensen has said he could not "comment on their intentions'' in response to whether they had travelled to Auckland to be by the child's side.
Reacting to unsubstantiated claims in some media that the child "had her throat slashed'', Mr Jensen said: "This is an active criminal investigation and consequently police aren't able to comment on the nature of the injuries the baby received or how the injuries were caused.''
Police say they won't be releasing any further information today, saying only that inquiries are ongoing.
A scene examination, with assistance from Environmental Science and Research (ESR), is ongoing.
The Milton family is being supported by Victim Support and friends.
Neighbours said the couple had lived in the large wooden villa for about four years.
Noklair is the couple's only child.
One neighbour has told of hearing noises around 2.30am on Monday, and at 4.30am was woken by what sounded like a "dog dragging a chain''.
- APNZ