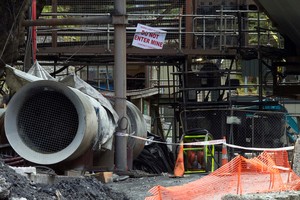 There is little chance of recovering the bodies of the Pike River miners or of even reaching the area where they may lie, Energy and Resources Minister Simon Bridges has warned after today approving a plan to re-enter the mine.
Mr Bridges confirmed a $7.2 million plan to enter the mine drift or main tunnel leading up to a rock fall which blocks off the main mine workings.
However he told reporters the chances of finding any remains between the entrance and the rockfall were "slim''.
"There is a possibility, and of course the Mines Rescue Trust... will of course be ready to deal with that.''
As far as the mine beyond the rockfall, he said "we do know there's been fires, there's been floods, there's been explosions so it has been and probably still is a very unstable environment. That makes me personally sceptical about going further then the rockfall.''
However, inspection and testing at the rockfall would give valuable further information about conditions within the main mine area and whether it was feasible to proceed further.
Mr Bridges said the Government would fund the estimated cost of the plan.
"Our criteria are that any re-entry into the tunnel up to the rock fall is safe, technically feasible and financially credible,'' he said.
West Coast-based Green MP Kevin Hague called Mr Bridges' comments that recovery of the victims depended on cost were concerning.
"The recovery of those killed in the Pike River mine disaster should never have been simply about money. The main issue for their recovery is the safety of those tasked with the operation,'' Mr Hague said.
"The West Coast community needs closure and this can only come with the retrieval of the bodies of those lost in the Pike River mine disaster.''
Families of the miners left the Greymouth meeting announcing the move optimistic.
"It's quite exciting. Small steps,'' said Anna Osborne, who lost her husband Milton.
Bernie Monk called it great news.
"It's quite emotional for me. This day has come. I was confident it would come. There's been a lot of tears shed. ... to see smiles on their faces brings a tear to my eye,'' he said.
Chief mines inspector Tony Forster said it would be a thorough exercise that would be carried out safely, "as safe as it's going to get. We're very keen that we don't expose people to unnecessary risk'', he said.
Labour West Coast-Tasman MP Damien O'Connor said the families had been tormented by the knowledge a recovery mission was possible but no decision.
"Everyone understandably wants a safe re-entry operation and I trust the skills and expertise of those involved in Mines Rescue will not be overridden by political or financial considerations,'' he said.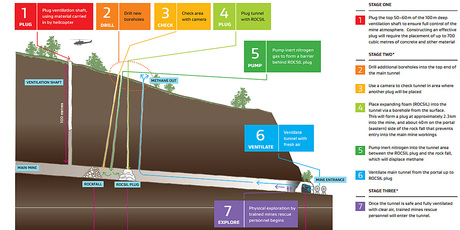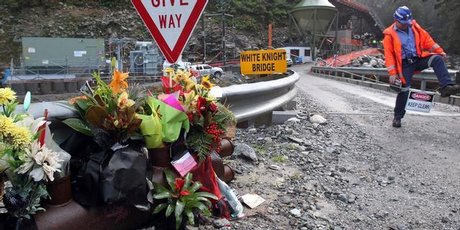 - APNZ