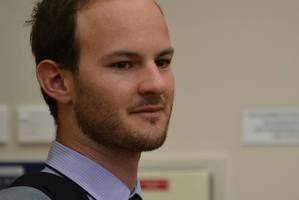 A young New Zealand winemaker has been killed in a car crash in Portugal.
Aucklander Niki Dow, 23, and the French driver died when the car they were in left the road near Niepoort, the renowned winery famous for its port, where he was working, and landed in the Duoro River.
Another passenger survived the crash which occurred at about 2am on Saturday (Portuguese time).
Dow, nicknamed "war donkey" because of his strong work ethic and boundless energy, had been in his mother Maria's home country for about four weeks.
It was part of a world trip he had been taking to gain experience as a winemaker, and had already worked in Australia, South Africa and California.
Friends and family have posted heartfelt tributes on a Facebook memorial page, entitled 'The Legacy of the War Donkey', which was set up yesterday.
His mum, Maria wrote: "Oh Niki, my son, I love you and miss terribly. I am beside myself with grief. I know my darling son that you are in an amazing indescribable place and I will see you again God willing. It's not a goodbye but an au revoir. Mommy Girl (maezinha) xxxxx."
His uncle, Pedro De Mello Machado said they had shared some "spectacular moments", including being charged by rhinos.
"Today I drink port to celebrate your brimful life, wacky accent, travel creased clothes and Happy Days attitude."
Former rugby teammates at Saint Kentigern College and Pakuranga United Rugby Club, as well as Lincoln University friends he studied viticulture and oenology with, paid tribute to his infectious energy and laid-back attitude.
"Absolutely gutted to hear to news. But what a life well lived. You befriended, embraced and inspired so many, while quietly being one of the most gifted and humble athletes around. Can't think of a nicer guy, and you'll be sorely missed," said one friend, Bill Rundle.
Another mate, Lachlan Keating, said Dow was "one of those rare people who never had a bad word to say about anyone, and likewise nobody had a bad word to say about him".
The Dow family are now waiting to hear more details of how he died, and arranging for his body to come home.
- APNZ