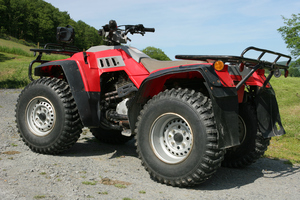 A man suffered suspected chest and neck injuries when his quad bike rolled over in Hawkes Bay yesterday.
The Lowe Corporation Rescue Helicopter was called out to the accident in the Ruakituri Valley yesterday evening, where the 54-year-old man had been hurt while out hunting on a farm.
The rescue helicopter crew were unable to land at the accident site because of bad weather but the injured man was taken by St John Ambulance to the Wairoa Hospital helipad then airlifted by the rescue helicopter to Hawke's Bay Regional Hospital.
- APNZ