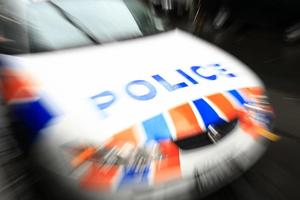 Two armed robbers barged into a church-man's home, cut him with a knife and made off with about $1000 of charity money north of Wellington yesterday, police say.
Detective Leanne Thomson said two men armed with a pistol and a knife forced their way into the 34-year-old victim's home on Frederick St, Wainuiomata, and immediately sliced him on the arm.
He had about $1000 in charity money that had been collected by his church that he was going to take to the bank.
"His arm was cut as soon as they opened the door then they said 'we know you've got the money, give it to us'," Ms Thomson said.
"They seemed to know that it was there."
The victim required several stitches to his arm and was badly shaken by the incident.
Ms Thomson said police wanted to catch those responsible as soon as possible.
"It is concerning because he's just a member of the public who was at home when he's been targeted so we really want to get to the bottom of it."
They obviously knew the church had been collecting for charity.
"There's a lot of people that know that they do it so it's very hard to isolate anyone at this stage, but it is under investigation."
The two offenders were wearing red bandannas to hide their faces, but the victim described the first man as Maori, aged in his late teens, 1.58m tall, of skinny build, wearing blue jeans and a blue and red jacket with pockets on the front over a black hoodie.
The second offender was described as Polynesian, aged in his late teens, 1.95m tall, of heavy build. He was wearing a plain black hoodie and baggy blue jeans.
Anyone with information was urged to Ms Thomson on (04) 560 5020 or alternatively to call Crimestoppers anonymously on 0800 555 111.
- APNZ