Leadership contender wants ban on Australians buying NZ homes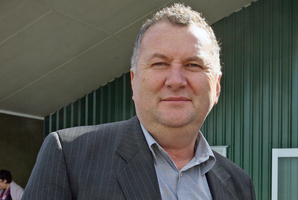 If he becomes Prime Minister, one of Shane Jones' first moves will be to deliver a one-fingered salute to Australia by extending Labour's policy restricting overseas-based foreigners from buying property in New Zealand to include Australians.
The Labour Party leadership contender said he would make the move partly in retaliation for Canberra's refusal to give New Zealanders living in Australia social security entitlements.
"When our people are in Australia, I get so many angry retorts that they are not treated in any way reflective of how they contribute to that society. So I'm not particularly interested in being overly generous to the Aussies coming to New Zealand when I know how our own people over there are treated."
Labour's policy, which is aimed at preventing foreign speculators from pushing up house prices, currently excludes Australians, partly because of the Closer Economic Relations agreement and because Canberra's similar restriction on foreign buyers does not include New Zealanders.
Mr Jones said the policy, perceived as targeting Asian buyers, should apply equally to all foreigners who were not residents or citizens if it was to achieve its purpose.
The three leadership contenders will front in Levin today for the first party members' meeting, followed by Auckland tomorrow, where they will be asked about their plans.
Although it is Mr Jones who is pitching himself as the "smoko room" representative, he did not mention industrial relations policies, while his rivals, David Cunliffe and Grant Robertson, said National's changes in that area would be the first things they would repeal if they became prime minister.
Mr Cunliffe said he would immediately set out a "100 Days Plan" which would also include an immediate lift in the minimum wage to at least $15 and other economic measures.
"I'll also be looking to turn around some of the unjust changes to labour law that National is currently pursuing. I'll be looking to raise the minimum wage, protect vulnerable workers and move quite quickly towards labour law reforms."
Mr Robertson said National's changes to the law were particularly hard on vulnerable people, such as those in the cleaning and catering areas, and he would repeal them swiftly. He said that in his first months in office, he would also bring together a "summit" of business, community, Maori and other leaders to work on a manifesto. His government would agree to be held accountable for the results of that summit.
On the retirement age, Mr Cunliffe said he would review Labour's superannuation policy again to try to find a balance between fairness and fiscal sustainability.
He said it was clear something had to give.
"However, we also need to recognise that some people - particularly those in manual work or women who aren't in the workforce throughout their lives - are at risk of being disadvantaged."
Both Mr Jones and Mr Robertson said they believed the super age should increase to 67 over time, in line with Labour's current policy.
On SkyCity Convention Centre, Mr Cunliffe and Mr Robertson said they would not necessarily break the contract, but would reserve the right to change gambling laws.
All three stood by Labour's position of reviewing intelligence agencies and replacing the GCSB Act.
The contenders will have to win the union vote. Mr Cunliffe is a member of the Service and Food Workers' Union and Mr Robertson said he was a union member until he entered Parliament in 2008. Mr Jones said he was last a union member in 1979 when he worked at a freezing works, but his son is in Maritime Union.