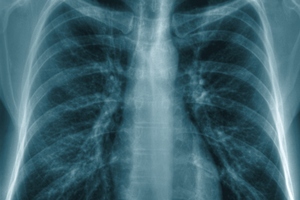 A radiation technologist who gave free X-rays to two patients to help them get immigration visas, has been fined and censured for professional misconduct.
Jovesa Vaileba has been fined $5000 by the Health Practitioners Disciplinary Tribunal and must pass an ethics and legislation course as punishment for using the name of an unknown doctor to carry out the offending, which began in May last year while he was working at Waikato Hospital.
At a recent hearing in Auckland, the tribunal was told Mr Vaileba instructed an administrator to register the first patient, a woman living with his family at the time, so that she would gain a National Health Insurance number allowing him to complete the referral form.
He then ordered the chest X-ray for Ms J, whose name was suppressed, to use in her visa application to Immigration New Zealand.
He did that by writing the name of a fictitious doctor in the referrer's signature box, counsel for the professional conduct committee Jo Hughson said.
Mr Vaileba then X-rayed Ms J outside normal hours, did not record the appointment, did not file the falsified referral form and did not obtain payment of $100.
The following day, on May 30, 2012, he told a hospital doctor he had a cough and obtained a lab request for blood tests.
He then altered the document so that Ms J could use it to have other blood tests required for the visa application.
Two days later he repeated the scenario using the same doctor's name for another patient, Mr P.
Although Mr Vaileba admitted his actions he gave evidence at the hearing disputing that he tried to sign a doctor's name.
Instead he only "printed" the name and said that the doctor was not unknown but worked in the hospital's emergency department.
It transpired Mr Vaileba had misspelt the intended doctor's name but the tribunal remained concerned at his failure to understand the nature of the forms he altered, or the different roles between an emergency doctor and a GP.
The tribunal said Mr Vaileba's actions appeared premeditated and not only placed other staff in awkward positions but put the patients at risk of having abnormalities go undetected.
It took into consideration a letter from Mr Vaileba's wife, who pleaded for a second chance for her husband for the sake of their four children.
It also considered Mr Vaileba's apology, remorse, co-operation and that he admitted the offending.
The tribunal ordered Mr Vaileba to tell his current employer in Auckland about the offending, to undertake the ethics course within 12 months and to pay the fine as well as $6500 toward the almost $26,000 it cost for the case to be investigated and heard.
Mr Vaileba told the Herald staff he sometimes printed the names of doctors on referral forms and he acted "out of my good heart to try and help people".
NZH lb