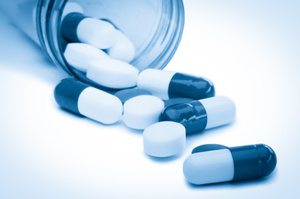 New Zealand's medicines regulator has a "serious safety concern" over a gout drug that has won state funding, but is powerless to initiate a safety review.
This has been described as a dangerous loophole in the Medicines Act.
Gout is a form of arthritis that can cause excruciating pain in joints, particularly the big toe.
In April, Pharmac approved funding for benzbromarone - even though it has not gone through the separate medicines registration process with the regulator, Medsafe.
The drug was withdrawn in Europe in 2003 because of serious liver toxicity, including one death.
The Centre for Adverse Reactions Monitoring has notified Medsafe of a gout patient taking the drug who was also on the blood-thinner warfarin. The gout drug can enhance the blood-thinning effect of warfarin and the patient suffered bleeding.
"Medsafe considers this to be a serious safety concern ... ," a Medsafe official said by email to Lance Gravatt, whose company imports a rival gout drug. "Benzbromarone is not an approved medicine in New Zealand and therefore the regulator's legislative powers do not apply," the official said.
"In practice, this means Medsafe is unable to refer this medicine to the MARC [Medicines Adverse Reactions Committee] to conduct a benefit/risk review or take any regulatory activity."
Instead, Medsafe will publish an "alert" next week in its Prescriber Update newsletter to remind doctors the gout drug is known to interact with warfarin. It will also point out that although there is no New Zealand datasheet on the drug on the Medsafe website - normally a key source of drug-safety information for doctors - it is listed on the online NZ Formulary.
Unregistered medicines can still be legally used, but doctors who prescribe them carry more complex responsibilities than usual to explain the risks and benefits, and obtain full informed consent from the patient.
Dr Gravatt said Medsafe's inability to initiate a safety review was a loophole that created risks for patients. "We are alarmed at this situation, notwithstanding our conflict of interest in being the supplier of an unfunded [although registered] gout treatment.
"With no datasheet or consumer medicine information, are we really to believe that GPs will search the National Formulary every time?"
Australian gout expert Professor Richard Day said it was good the Pharmac application form for doctors who wanted to prescribe benzbromarone highlighted the risk of liver toxicity. But warfarin should be highlighted too, as should the need for extra monitoring if patients were taking the blood-thinner.
Pharmac's medical director, Dr Peter Moodie, said that before listing the drug in April, the agency had approved funding case by case for many patients with "very severe gout - to the extent that the alternative is amputation in some cases".
Pharmac funded 48 unregistered medicines.
When asked if Pharmac carried greater drug-safety responsibilities when it funded an unregistered medicine, Dr Moodie said regardless of a drug's registration status, doctors were obliged to tell patients of risks and benefits, other-drug interactions, and obtain informed consent.
What is gout
• A form of arthritis
• Can be highly painful and lead to joint damage and disability
• Prevalence estimate: 2.7 per cent of the population
• More common in men, Maori and Pacific people
• Causes include genetic inheritance, excess weight and alcohol intake, certain foods and drinks