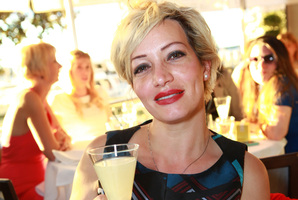 An Auckland businesswoman alleged to be at the centre of a $9.2 million mortgage ramping scheme involving her siblings and friends has pleaded not guilty to 26 charges.
Ellie Stone, 44, also known as Eli Devoy and Eli Ghorbani, appeared before Judge Philip Recordon at Auckland District Court today.
She faced Serious Fraud Office (SFO) charges, with six other people, in relation to 11 Auckland properties.
According to the SFO, the defendants are all friends and family of Stone.
Stone, of Remuera, is the primary defendant in the case in which the SFO alleges false documents and information were used to deceive banks into providing mortgages between 2007 and 2010.
Some of the 11 properties were bought and sold more than once.
Stone was involved in all transactions in the scheme and in some instances was the true owner of properties bought in the names of co-defendants, the SFO claims.
It is alleged the $5.8 million worth of loans were obtained with the use of false information while the total property obtained in the alleged offending was $3.4 million. The SFO says Stone was the main beneficiary of the scheme and netted nearly $475,000 from the deals.
Three of Stone's alleged co-offenders - Javad Toraby, Nasrin Kardani and Hassan Salarpour - also pleaded not guilty.
Mehrdad Ghorbani and Mehrzad Ghorbani pleaded guilty to three charges and not guilty to another three charges relating to the alleged offending.
Their lawyer Simon Lance said it was not alleged the two brothers made any money out of their alleged involvement.
"Hopefully they will be dismissed in due course,'' Mr Lance said.
"I should note the summary [of facts] is disputed at this stage, especially in relation to some of the figures.''
Mehran Ghorbani also pleaded guilty to two charges.
All were remanded on bail to reappear in late September.
- APNZ