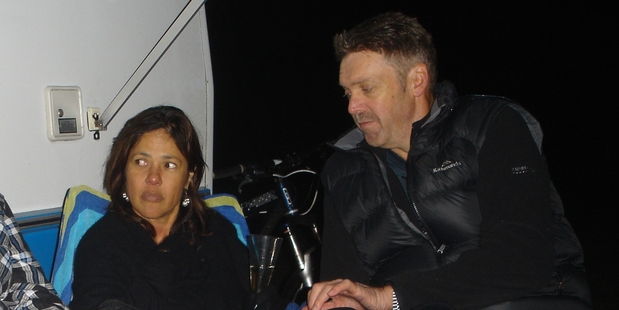 A year ago, John Mowatt was a self-confessed "broken-down man". He had split up with his wife and been made redundant from his job as an analyst.
But an "inspiring" home renovation project and a new love interest gave him a renewed lease on life - until last week.
Mr Mowatt, 51, shot himself dead in front of police at Woodhill Forest mountainbike park near Helensville early yesterday.
Detectives investigating the fatal shootings of new couple Trevor Waite and Glenys Stanton at the weekend had been trying to locate Mr Mowatt in the hours before his death.
He was a recent boyfriend of Ms Stanton, 47, and police wanted to interview him as part of the ongoing homicide investigation.
They have stopped short of saying Mr Mowatt killed the pair but confirmed there is a "strong inference he was connected with the homicide".
A post-mortem for Mr Mowatt is currently underway.
The Herald can reveal Mr Mowatt, a father of three, had been seeing Ms Stanton since at least June. It is understood the pair had dinner together last week.
It is unclear how they met or how long they dated, but both were members of the social networking website meetup.com, the same site through which Ms Stanton and Mr Waite met.
Mr Mowatt was a keen mountainbiker and a regular on the Woodhill tracks, near where he parked his black Ford Falcon before his death.
He had joined Ms Stanton on rides, including the Timber Trail in Pureora Forest Park near Taupo at Queen's Birthday weekend.
A woman who went on the trip said the couple were very attractive and at the time were still in the "honeymoon period" of their relationship.
She said Mr Mowatt was extremely kind and "absolutely gorgeous".
The woman said the whole situation was very sad and she felt for the families of all three dead people.
After the trip to Taupo, Ms Stanton posted on the website how much fun she had had.
"Fantastic weekend! Real adventure, beautiful scenery, challenging ride. Shame were only 3 of us, but wouldn't have missed it for da world."
In earlier discussions, she had referred to Mr Mowatt as her partner.
Another meetup.com member, David Griffiths, said he met Ms Stanton and a tall, blond man she called her boyfriend at a party in Waiuku in June.
Ms Stanton, a mother of two, and Mr Waite, a father of three, were killed on his bed in his Ponga Rd home at Opaheke, near Papakura, last weekend by someone who knew one or both of them.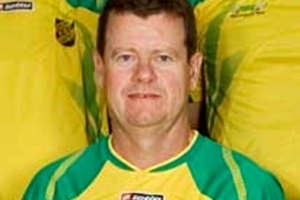 It has been suggested that Mr Mowatt told friends he was upset because he believed Ms Stanton was seeing someone else. That could have been the catalyst that provoked the three violent deaths.
The Herald has also learned that Mr Mowatt was depressed over a house in Te Atatu he was renovating.
Last September, he bought the $516,000 property at auction and spoke about his plans to renovate it.
In an interview with the Herald about the project, he said was a fan of the television renovation programme The Block and - being "very much" a do-it-yourself man - was inspired to have a go himself.
"I guess it's a broken-down man rebuilding his life and building a house at the same time," he said.
He was looking forward to the project, but accepted it would be challenging.
"I think that's a part of the journey for me. I've got a lot of things to learn, and not just do things the same old way the whole time."
Yesterday, neighbours said they had seen Mr Mowatt as well as professionals renovating the house, which "had a lot of problems".
One said Mr Mowatt had recently bought a Ford Falcon GT and once chatted to him about cars.
On his online profile, Mr Mowatt said in April that he enjoyed good wine, music that "moves your soul and hips", dining, dancing, laughter and "hanging with my kids".
He was looking for a "soulmate who enjoys honesty and laughter to share this journey called life".
"Life is an adventure to be lived and shared."
- additional reporting: Amelia Wade and Morgan Tait