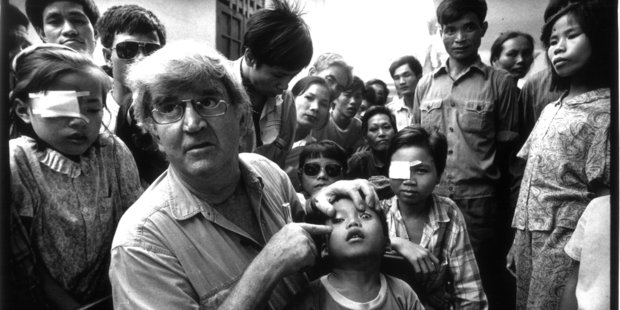 A mystery benefactor has left half a million dollars to the Fred Hollows Foundation, one of the charity's largest donations.
But the foundation, which restores sight to thousands every year in the Pacific Islands, said the man's estate had not been finalised.
Fundraising manager Taleen Khalili said the $500,000 bequest was very generous but until the estate was processed, the foundation would not know the final amount.
"Estates can sometimes be really complex and take a while and sometimes people can leave very generous bequests and there aren't necessarily the funds there."
Ms Khalili said the bequest came as a surprise because the man, who died several months ago, was not a known supporter of the charity.
"It definitely came as a pleasant and very lovely surprise. It was a very generous bequest."
She had not spoken to the man's family about the "wonderful gift", but said the lawyer seemed positive that the bequest would be able to be made in its entirety.
Ms Khalili said the foundation received many bequests each year which "ran the entire gamut" in terms of amounts and types.
Some "came out of the blue" while others were notified ahead of time.
"It's just the most selfless thing that someone can do because they are not around to see it happen. It takes a pretty special person to do that."
Executive director Andrew Bell said bequests enabled the foundation to extend the reach of its work, dramatically increasing the number of people who could see and be independent again.