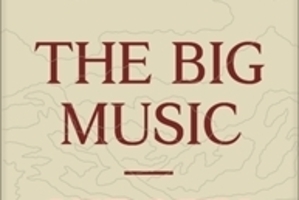 A novel about a dying composer has won the top award at this year's New Zealand Post Book Awards.
The Big Music by Kirsty Gunn is the first work of fiction to scoop the prize pool since 2009, and was described by judges as "as big as the music at its heart".
Gunn's work tells the story of John Sutherland, a dying bagpiper who is trying to create a musical composition that will define his life.
Chief judge John Campbell said it was the "book of her career".
Fellow judge Guy Somerset said Gunn made bagpipe compositions sound "musically and intellectually" stimulating with a mix of "compelling themes and gripping human drama".
Other winners named at last night's ceremony at the Auckland War Memorial Museum included Anne Kennedy's The Darling North, Patched: The History of Gangs in New Zealand by Jarrod Gilbert, and Pat Hanly by Gregory O'Brien and Gil Hanly.
Winners were chosen from more than 180 books across four categories - fiction, poetry, illustrated non-fiction, and general non-fiction.
Patched: The History of Gangs in New Zealand won the People's Choice award, and the Nielsen Booksellers' Choice award went to Shelter from the Storm: The Story of New Zealand's Backcountry Huts by Shaun Barnett, Rob Brown and Geoff Spearpoint.
Three books by first-time authors and a Maori language work were named winners of the NZ Society of Authors Best First Book Awards for Fiction, Poetry and Non-fiction and the Maori Language Award last month.
For the full list go to nzpostbookawards co nz