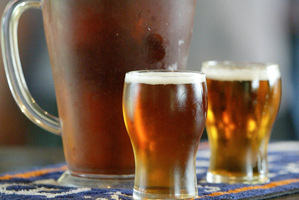 Blenheim bar owners have voluntarily implemented a one-way door policy, preventing patrons from entering bars in the wee hours in a bid to reduce alcohol-fuelled offending.
Police and the council's licensing inspector had been working with bar owners in the area to develop strategies to reduce alcohol-related crime in Blenheim's CBD, Senior Sergeant Peter Payne said.
"As a result of our discussions two of the three licence-holders who remain open after 1am have agreed to implement a voluntary one-way door policy from 1am.''
Earlier this month police arrested 19 people in a single weekend of alcohol-fuelled violence and disorder.
The policy means no one will be allowed to enter the bars after the cut-off period but those already inside can stay until closing time.
Police were delighted with the bar owners' co-operation, Mr Payne said.
"What is most encouraging for police is to see those other agencies and business operators being prepared to do their bit to contribute to this prevention strategy.''
Mr Payne said he would be speaking with other licence-holders to encourage them to follow the example.
- APNZ