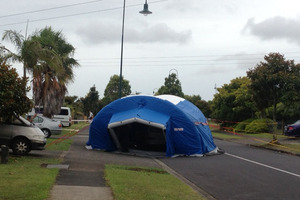 A man has been sentenced to three years and five months in prison for fatally shooting his cousin with a rifle he didn't know was loaded.
Percy Fepuleai, 31, was sentenced in the Auckland High Court this morning for the manslaughter of Alex Mark Ulu, 23.
Mr Ulu died in Middlemore Hospital two weeks after being shot in the stomach outside his Eastland Rd, Flat Bush, house on January 2.
He had been shot with a cut-down .22 calibre rifle, which Fepuleai was not aware had just been loaded with a magazine.
Defence lawyer Lynn Hughes said after the sentencing that Fepuleai wanted to reiterate how remorseful he was for what happened on the evening of the shooting.
- APNZ