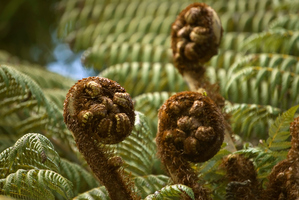 The skeletons of what is believed to have been a family of five moa have been unearthed in a hidden cave on the outskirts of Whangarei.
It is believed the extinct birds' remains have been there for more than two thousand years.
Two years ago, Ian Calder first stumbled across the narrow gap in the ground under some rocks about three or four metres deep on his 20-hectare lifestyle block at Whareora.
However, it wasn't until recently that he shifted the rocks and found a small bone which he initially thought was from a human.
He rushed home to tell his wife, cleaned the dirt off it and hopped online.
"I had it in my hand and it just came up, exactly what I had in my hand, the bone. We knew straight away what it was and for a few seconds we didn't say anything," said Mr Calder.
The bones have been donated to a local museum.