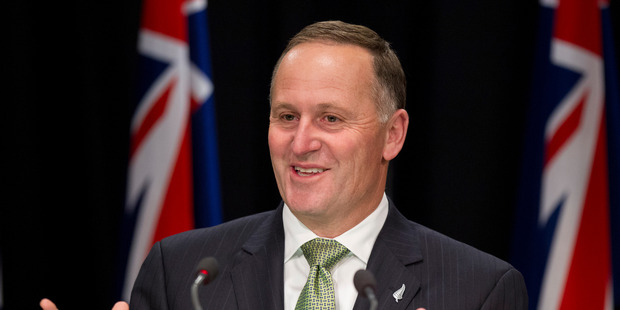 Prime Minister John Key says he is not bothered by any of Labour's leadership candidates, but whoever takes the reins will shift the party further to the political left.
List MP Shane Jones and deputy leader Grant Robertson have put their names forward, while David Cunliffe is expected to confirm his challenge today.
Mr Key told Newstalk ZB this morning he was "not bothered by any of them, really".
He said Mr Jones was "a good bloke" but the real battle would be between Mr Cunliffe and Mr Robertson.
Both would shift Labour further to the political left which, along with the Greens, would make for a "very left-wing opposition".
Mr Key said he was not surprised David Shearer had stepped down as leader, but he was surprised by the timing.
"Obviously they were about to knife him this week, basically, so he just had no option but to quit prior to that," he told TVNZ's Breakfast.
"David's a good guy, a decent guy actually, leading a really divided caucus. And they are really divided.
"We're going to have now three weeks of what can only be described as reality TV, where they'll go out there talking about how much they are the best candidate - basically code for 'we don't like the other person'."
Mr Key also spoke about his 20-year-old daughter Stephanie's art, which has made headlines here and in Britain.
The photos, which feature a near-naked Ms Key posing with foods including McDonald's and sushi, are being used to promote her entry in Paris Design Week.
Mr Key told Breakfast he was "not really" surprised when he saw the images.
"I told her to eat her food, not play with it, but anyway there you go."
He said she was "very talented".
"We're really proud of her. She's doing incredibly well."
Mr Key told Newstalk ZB she specialised in photography. She had kept a low profile, with many people not knowing what Mr Key did.
"She's like any young person who comes from a reasonably high profile parent - she's trying to make her way in the world and be successful under her own steam, and she doesn't want people to judge her on the back of my reputation one way or the other."
And Mr Key said Team New Zealand could expect Government support for its next America's Cup campaign if its latest bid is successful.
"If they win, well, without doubt obviously there'd have to be Government support - you wouldn't get it over the line any other way. And it would be a tremendous event for New Zealand if they win.
"If they lose it will be harder. I mean, the reality is people have felt quite detached, I think, for a long period of time.
"We've eventually got there, but there are at least mixed views on whether we should be putting $35-40 million into yet another campaign. Look, let's wait and see."
- APNZ