Owner of distinctive van desperate to see Furlong's killers brought to justice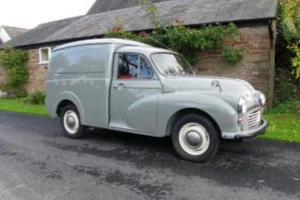 Two former associates of Jane Furlong who drove a Morris van that police have linked to her murder can be revealed today.
Richard Burrows from Drury has been interviewed by police at least three times about the Morris van he owned about the time of Furlong's disappearance in May 1993.
He swapped the distinctive van with Mark Boniface, from Port Waikato, for three weeks around the time of Furlong's disappearance.
Boniface said police also questioned him a month before they appealed for sightings of the van last month.
Police refused to comment on either man's involvement in the case but, in another substantial development this week, police confirmed a key witness was helping with the inquiry and detectives were trying to corroborate the information being provided.
Furlong, a 17-year-old part-time prostitute, was last seen on Karangahape Rd on May 28, 1993. Her remains were unearthed at Port Waikato last May.
A homicide inquiry was launched after the remains were confirmed.
Speaking for the first time in an interview with the Herald on Sunday, Burrows said his father gave him the white Morris van. About the time of Furlong's disappearance, he had agreed to swap the van for a motorcycle belonging to Boniface.
"When my father found out, he said there was no way I was swapping that motorbike for the van."
He believes he later sold the van to a car dealership called Jack's Motors in Panmure.
Burrows said he "freaked out" when police asked the public for sightings of the van between Karangahape Rd and Port Waikato.
He told the Herald on Sunday that he had driven the van to Port Waikato with two friends soon after Furlong went missing.
Burrows said he and many friends were desperate to see Furlong's killers brought to justice.
"It's quite disturbing to think that it could have been someone within the circle, somebody we know."
Operation Darlia head Detective Inspector Mark Benefield said detectives were yet to determine whether the van had been used to take Furlong to Port Waikato.
" We don't 100 per cent know at this stage. If we believed it was significant enough, it goes without saying we will obviously do everything we can to try and find the van."
Benefield revealed a witness was assisting police and the inquiry was making good progress.
"It's hard work trying to prove something [when] we're relying on one person's account 20 years back. We have to try to get other people to back it up or find some way to confirm it," he said on Friday.
He said police were speaking to "everybody" to corroborate the information, including a prison inmate who told Geoff Mackley and Nicholas Whall in 2003 he had witnessed the murder.
Benefield said Furlong's boyfriend at the time of her disappearance, Daniel Norsworthy, continued to decline to speak to police.
Operation Darlia can be contacted at 0800 675 263.