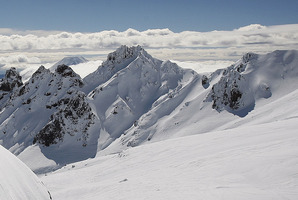 Two teenage cavers cheated death yesterday after a Mt Ruapehu snow cave collapsed and buried them.
A group was caving near Delta Corner at the Whakapapa Ski Field in Mt Ruapehu when the one of the caves collapsed about 4.50pm, trapping two teenage boys, police said.
Emergency services started a rescue operation with the help of the rest of the group.
The first boy was found after a few minutes, and the second was saved a couple of minutes later.
An alpine-trained St John paramedic arrived on a skidoo to provide medical assistance.
The boys were able to survive by breathing inside air pockets and were uninjured, police said.
- APNZ