Age-group players must cough up to represent the country overseas, says NZ Football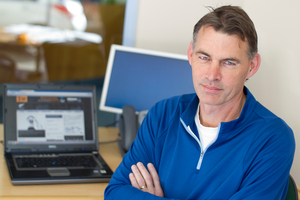 New Zealand's top young soccer players are being asked to pay to play at October's Fifa Under-17 World Cup in the United Arab Emirates.
And in future, all national age group players will be expected to pay.
The 35 players in the extended under-17 men's squad were told this week that they would be expected to contribute $2000 towards costs, New Zealand Football confirmed. A letter was sent to parents yesterday.
NZF high performance director Fred de Jong said he supported the "pay to play" edict even with his son Andre in the extended squad, which will soon be trimmed to 21.
"If Andre is selected, I'm fine with it as a parent," said de Jong.
"When you look at what they get in terms of top-class coaching and the overseas experience, it is not a huge demand. I think it is fair and reasonable."
In cases of hardship, the national body would look at it on a case-by-case basis, de Jong said.
"We are not going to say only rich kids can play for New Zealand."
Sam Malcolmson, a defender in the 1982 All Whites squad that reached the World Cup finals in Spain, described the move as a return to the Dark Ages. "What is the incentive to play for your country if you are being penalised?" Malcolmson said.
"We are past the days where we want people going out selling meat packs.
"Money should be made available and I am sure there is money. You are not going to tell me there is no money in the coffers.
"I was led to believe that when we got to the World Cup in 2010 and got money out of it that we had a fund put away for the future."
New Zealand's unbeaten performance at the World Cup attracted a total prize pool of $14.2 million. Of that, $5.6 million went to the players.
De Jong said $4 million was invested in a football foundation set up to support the growth of soccer in New Zealand and build on the success of the 2010 Cup.
However, that fund does not appear to generate enough money to cover the costs of the national junior programme.
"Over a two-year cycle, our eight [NZ representative] teams cost New Zealand Football $250,000 each," de Jong said. "It is expensive and we are looking at ways to sustain such a programme.
"Possibly, that is one of the disadvantages of being the top country in Oceania - which in turn leads to so many regular appearances at Fifa tournaments. Players in all age group teams will be asked to contribute."
The next under-20 men's team is guaranteed a place at the 2015 World Cup to be hosted by New Zealand.
NZ Football has "sourced additional funding of around $100,000" for an under-20 team to play in the next two ASB Premierships (ahead of that tournament).
Andre de Jong is one of three players in the 35-strong squad whose fathers have played internationally. Also in line for selection are Matt Ridenton, son of Michael Ridenton, and Alex Rufer, son of Shane Rufer and nephew of Wynton Rufer.

The numbers
• $2000 - Contribution required from each of the 21 players chosen to travel to the Under-17 World Cup in the United Arab Emirates in October.
• $14.2m - Total prize pool for New Zealand from the 2010 World Cup.
• $4m - Invested in a football foundation set up to support the growth of soccer in New Zealand.