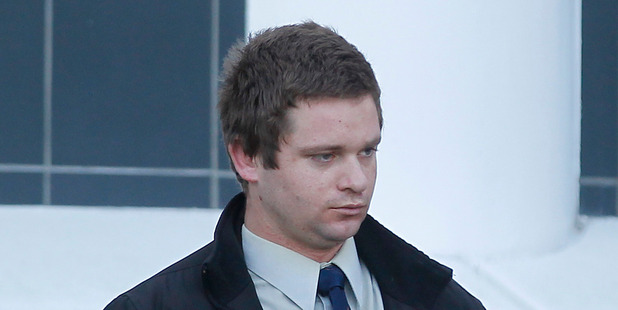 A motorist who collided with a group of Hamilton cyclists last month, killing one of them and injuring two, will meet his victims' families.
Nicholas James Dryland appeared in the Hamilton District Court yesterday having earlier pleaded guilty to a charge of aggravated careless use of a motor vehicle by illegally overtaking, causing the death of cyclist Craig Goulsbro on July 1.
Dryland also pleaded guilty to two charges of aggravated careless use of a motor vehicle, causing injury to Mr Goulsbro's fellow cyclists and friends William Donaldson and Christopher Smith.
The 22-year-old, who hung his head as he stood in the dock, was due to be sentenced but through his lawyer Thomas Sutcliffe sought a restorative justice session and to meet the families of the victims involved.
A police summary of facts revealed Dryland was heading east and thought he was overtaking about three cyclists, who were riding single file, on a wet Puketaha Rd, east of Hamilton about 6.20pm. But he misjudged his manoeuvre - and the number of cyclists in the group - and pulled back into the group to avoid oncoming traffic.
Mr Goulsbro collided with the left pillar of Dryland's windscreen, knocking him unconscious and causing him to suffer a major head injury.
Dryland, whose Gordonton home is less than 1km from the crash scene on Puketaha Rd, then lost control of his vehicle which spun 180 degrees.
The court heard how Dryland had sold his car and now relied on his mother for transportation.
Mr Goulsbro, a 49-year-old father of one, died two days after the accident.
His wife Sharleen will lead a group of cyclists from throughout the Waikato on a memorial ride leaving from Horsham Downs on August 31.
Judge Rosemary Riddell adjourned Dryland's sentencing to October 11.