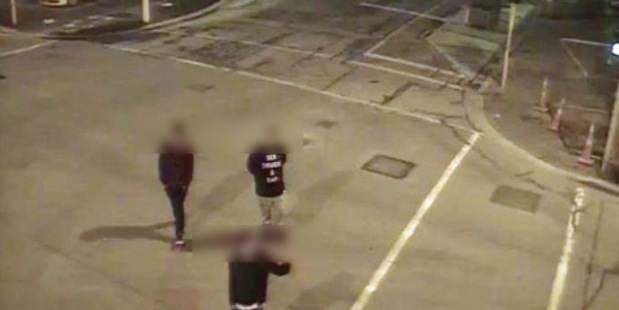 A 27-year-old Auckland man was last night charged over the tagging of the CTV Building site in Christchurch.
The man, who will appear in an Auckland court this week accused of wilful damage, had been in Christchurch visiting friends on August 3 when he and two others were allegedly caught on security cameras defacing the poignant memorial site.
There was uproar when the graffiti was discovered, and police released the CCTV footage to try to identify the trio.
On Friday, the 27-year-old walked in to Henderson police station in Auckland to speak to officers about his alleged involvement in the tagging.
A few hours later, a 21-year-old handed himself in at Christchurch central police station over the same incident.
Both men were interviewed in relation to the tagging of the CTV site where 115 died when the six-storey office tower collapsed in the magnitude-6.3 February 22, 2011 quake.
They were also questioned over graffiti at C1 Espresso, a construction site fence on Armagh St, a power box on Manchester St, traffic barriers at the intersection of Cashel St and High St, and a number of signs around Lichfield St and Manchester St.
The third man was not identified until yesterday by police, Senior Sergeant Phil Dean of Christchurch Police said. After speaking to the men, only the 27-year-old faces criminal charges.
"The other two guys will not be charged," Mr Dean said.
"We're relatively confident that the person we're charging is the only person involved in the criminal activity."
All three were intoxicated at the time and had been spoken to them about alcohol consumption.
The man was extremely remorseful and had already written a letter of apology, Mr Dean said.
"He was a visitor to Christchurch for the weekend and hadn't realised the significance of the site.
"If he had, I'm confident he wouldn't have tagged there. But nevertheless there would have been nine other locations that he would have tagged.
"Tagging and graffiti is a constant thing communities all over New Zealand are battling. It's disappointing that visitors to our city would act in that way."
Police have asked for the case to be heard in Christchurch.
- APNZ