Facebook pages inundated with tributes for fatal asthma attack victim.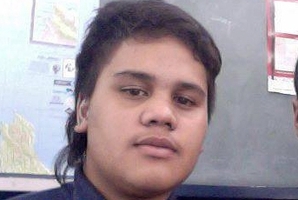 A teenager who died at his school hostel after a severe asthma attack had celebrated his 17th birthday a week earlier.
Paramedics spent a desperate 45 minutes working on Year 12 student Wiremu Rawiri after he collapsed at Te Aute College in Napier on Monday morning, but he could not be revived.
Shortly before he collapsed, Wiremu suffered a serious asthma attack and alerted staff. An ambulance was called but he was unconscious by the time it arrived.
In a statement released by Te Aute College yesterday, Wiremu was described as a "terrific young man". He had turned 17 on Monday, August 12.
"The boy was part of a really strong family who are great supporters of the school," acting principal Bill Adams said. "They and the rest of the school are devastated by this. He is a lovely boy with lots of friends at every level of the school."
Wiremu has two younger brothers at the college, but Mr Adams did not say if they were present when he collapsed.
The friends of the teenager were reeling over news of his death. Wiremu was described as bright, cheerful and hugely respected. Facebook pages were flooded with tributes and photographs were posted online of him, showing his fun-loving character and wide smile.
"Gonna miss you bro, gonna miss that laugh of yours," said Chevy Hokianga.
"I wasn't in the same form as you or the same whare but it didn't matter because every time I did see you we always had something to joke about ... Gone way too soon."
Rawiri Kerehoma-Hoerara said: "So sad right now, heartbroken as."
Another friend said Wiremu's death was her "most saddest moment". "All I can do is cry ... He was a good person, so funny. I'm glad I got to meet him."
Te Aute College art teacher Hiwirori Maynard described the mood of the school the day of Wiremu's death.
"Pretty damned challenging day for us all here at Te Aute Kareti today. To the Rawiri whanau, much condolences and aroha to each and every one of you. It was a pleasure to know your son in the short time I have been at Te Aute. No doubt he'll be well looked after above and beyond."
Wiremu, whose nickname was Muk, was taken to the Huria Marae in Tauranga, where his family are based. They were with him yesterday and planning his tangi.
Te Aute College was supporting his brothers and family, and a group of students and staff will travel to Tauranga for the tangi.
Mr Adams wanted to thank the paramedics who worked on Wiremu, the police and Victim Support staff. He and the whole school community were grateful for their efforts, he said.
Asthma causes 52 deaths in New Zealand every year, according to the Asthma Foundation. One in four children and one in six adults are sufferers.
"People are surprised to learn that asthma can kill - many people regard asthma as a mild disease that causes the odd episode of wheezy breathing," said the foundation's medical adviser, Dr Tristram Ingham.
"We are asking New Zealanders who have children with asthma to make sure they keep using their medication as prescribed and keep their asthma under control at all times."