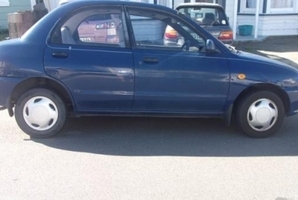 Witnesses to a fatal car crash are being sought.
Collin Noel Hayes, 83, died on Saturday after crashing his blue 1992 Mazda Revue Autozam Saloon on an isolated road east of Clevedon, south east of Auckland, last Thursday.
The vehicle crashed on Orere Matingarahi Rd, Orere and was found 30 metres down a bank. Mr Hayes' son was the only passenger.
Police want any independent witnesses who saw the car between 11.30am and 12.30pm that day to contact them.
Investigating officer Constable Graham Mako said Mr Hayes' son had provided a statement and was not believed to have contributed to the crash.
Marks left on the road led police to believe speed was a key factor in the crash.
Witnesses can call police on 09 261 1300 or, anonymously, through Crimestoppers on 0800 555 111.
- APNZ