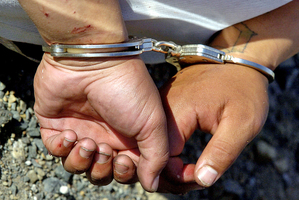 A progress report on the Government's crime prevention programme shows Maori youth offending down by 32 per cent over three years.
The Drivers of Crime programme, launched in December 2009, brings together crime prevention work of the justice and social sector.
The latest report shows offending rates for Maori youth between 2008 and 2012 dropped 32 per cent.
The rate of preventable hospitalisations for Maori under 5s from most deprived areas is down 22 per cent over five years, and down 17 per cent for Pacific children.
Figures also showed more Maori children from poor neighbourhoods were receiving early childhood education, while more Maori and Pacific school leavers from disadvantaged schools were reaching at least NCEA Level 2.
Maori Affairs Minister Pita Sharples said the report showed real improvements in the communities most affected by crime, but there were still improvements to be made.
"Challenges still remain in helping people on the fringes, such as hard-to-reach whanau, but these successes prove that well-coordinated, real-world based programmes can make a difference," Dr Sharples says.
- APNZ