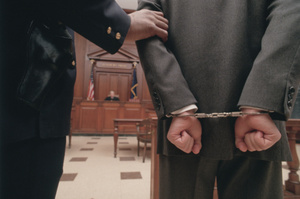 A convicted thief caught red-handed siphoning diesel from a drilling company was bashed by up to 10 "unknown Polynesian males", kidnapped and dumped in a river, before the company boss handed him over to police, a court has been told.
After being discharged from hospital, Matthew Darryl Pender-McLean laughed with his fellow alleged victim that Kaiapoi businessman Dave Clemence was a "f****** idiot" for taking him to a police station, the court was told.
Clemence, owner of Kaiapoi-based family firm Clemence Drilling, is standing trial before a jury at Christchurch District Court for kidnapping, assaulting and threatening to kill Pender-McLean and Carl Clark.
The Crown alleges that Clemence had workers or other men waiting on the night of April 7, 2011 to catch thieves targeting his yard.
It says Pender-McLean and Clark were jumped by a group of up to 10 men, each referred to in the indictment as "unknown Polynesian male" and beaten before Clemence was called to the yard.
He then assaulted the men, kidnapped them, and led them down to a nearby river in a two-hour ordeal, the Crown alleges.
Clemence denies all 18 charges, including two of kidnapping, nine of assault with intent to injure, assault, assault with a weapon, and threatening to kill or do grievous bodily harm.
Under cross-examination by defence counsel Chris McVeigh QC today, Pender-McLean became increasingly agitated in the witness box.
He said he was jumped while siphoning diesel by 8-10 people who had been waiting for him.
After being "smacked on the head" with a piece of wood, and seeing silhouettes of men holding bats, he believed that another car turned up with Clemence inside.
He claims Clemence assaulted him again, before being taken to a nearby river where he was blindfolded, thrown in the water, before being driven around to identify to his assailants where he lived.
Pender-McLean then says he was taken to Kaiapoi police station.
He claims he told the men they were a "pack of f***wits" who needed their heads read for taking him to the police in such a state.
When Mr McVeigh QC accused him of making up evidence, he replied: "Why would I make up evidence when it's as bad as it is. He's (Clemence) done what he's done."
Later, when pushed further over the accuracy of his evidence, Pender-McLean became angry and animated in the dock, and extra security was called in to the courtroom.
Judge Gary MacAskill called for an early adjournment.
- APNZ