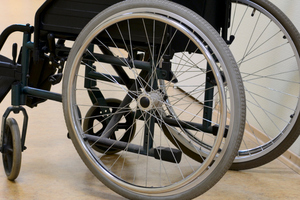 A wheelchair company worker accused of telling clients that his boss was "rough, useless and only does a job half pie" has lost his constructive dismissal case.
Technician Glen MacMillan denied allegations made by a client that he had bad-mouthed senior management at Seating to Go Limited (STGL), a provider of specialised wheelchair and seating assessment services for the Ministry of Health and ACC.
His bosses received a written complaint about a visit Mr MacMillan paid to a client on May 2, last year.
It was alleged that he made abusive and derogatory comments about two "useless" directors, including one who "was Australian and should go back there".
The complaint also alleged he called the occupational therapist who he was working with a "b****".
The written complaint ended by saying Mr MacMillan's mannerisms and lack of respect were such that the client "cringed", and that his "anxiety starts to kick in real bad" if he was told Mr MacMillan was the technician who would be visiting him.
Bosses raised the complaint with Mr MacMillan, saying it was being treated as an allegation of serious misconduct.
He denied the allegations and challenged the client's credibility.
STGL suspended Mr MacMillan, and directors later concluded that he "probably made the comments attributed to him" and gave him a written warning.
Mr MacMillan "disagreed vehemently" with the findings about his behaviour, and challenged the justification for the warning. He resigned on August 3 last year and raised personal grievances with the Employment Relations Authority (ERA) on the grounds that £L were wrong to firstly suspend him, then give him a written warning, and that he was constructively and unjustifiably dismissed.
In a decision, released today, the ERA found both parties were at fault in some respects.
ERA member Rosemary Monaghan ruled the suspension and written warning were unjustified, and ordered the company pay Mr MacMillan $5,000 in compensation.
But she found that Mr MacMillan's resignation did not amount to constructive dismissal.
"Mr MacMillan's decision to resign was out of proportion to any wrong that was done to him," Ms Monaghan said.
She also decided that there should not be an order of penalties for breach of good faith. The issue of costs was reserved.
- APNZ