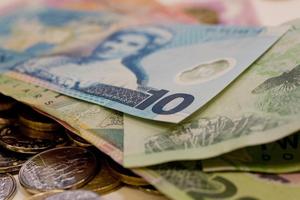 A former accountant jailed for stealing more than $4.2 million from one family has had his appeal against his sentence dismissed by the Court of Appeal.
Gary Soffe, 54, was sentenced at Hamilton District Court in 2011 to five years and one month in prison, with a minimum period of imprisonment of two years and six and a half months, on one charge of false accounting and nine of theft by a person in a special relationship.
The charges, dating back to 2006, related to Soffe's theft of more than $4.2 million from eight different trusts, all linked to one family.
Soffe used the money to treat himself to coastal properties in New Zealand and Fiji, a multimillion-dollar mansion with a hydroslide south of Hamilton, a yacht worth several hundred thousand dollars, holidays overseas and Indonesian furnishings for his home.
He also used money from the trusts to pay his power and rates bills.
Soffe's lawyer, Richard Barnsdale, initially appealed against both the conviction and sentence to the Court of Appeal at Auckland, but later dropped the appeal against conviction due to "a series of apparently fatal obstacles", said the Court of Appeal decision, released today.
The appeal against sentence continued on the basis that sentencing Judge Glenn Marshall had erred in his decision to impose a minimum period of imprisonment. Mr Barnsdale submitted that Judge Marshall had "failed to consider afresh the relevant sentencing factors".
But the Court of Appeal rejected this, finding that "the judge's notes speak for themselves in answer to that submission".
"Moreover, when exercising his discretion he was entitled to give appropriate weight to the particular factors of denunciation, accountability and deterrence of others," the court's decision said.
When imposing the minimum period of imprisonment, Judge Marshall said that although he considered Soffe was unlikely to reoffend, it was necessary to hold him accountable for the harm done to his victims.
"Persons who are acting as chartered accountants and professional trustees, who find themselves effectively in sole control over large entities, there must be a deterrence from helping themselves to the funds and assets of those entities," he said.