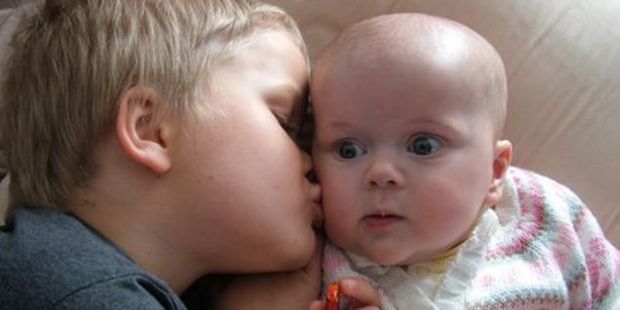 She was a fighter who battled right up until her last minutes, but her fighting spirit wasn't enough to save wee Skyla Waters.
The 6-month-old died in her father Shane's arms on Wednesday night, four weeks after the open heart surgery her family hoped would save her life.
Skyla featured in the Rotorua Daily Post in July as the family prepared for the surgery to repair two major heart defects she was born with. It was hoped the surgery would allow her to live a normal life, but during the first surgery more problems were found and she had to have a second surgery.
Since then, she has been in Starship Hospital's paediatric intensive care unit on a ventilator and battling to recover.
Mum Sarah Craig said right up until Tuesday morning there had been a "glimmer of hope" and the possibility of a third surgery, but then it all became too much for her wee daughter.
Miss Craig said an MRI on Tuesday showed significant damage to Skyla's brain and doctors decided it was too much.
"The whole team was absolutely devastated."
She was taken off the ventilator on Wednesday night and died almost instantly.
"She had nothing left to give. She'd just had enough."
Miss Craig described the decision to take Skyla off the ventilator as the toughest a parent could be asked to make.
"She fought a battle that no one should ever have to fight."
Miss Craig said her daughter was "just so loved" and had such a bright personality that shone through.
"You could see what a beautiful nature she had. She was just gorgeous."
Miss Craig said despite her battle, Skyla was a happy baby who rarely grizzled.
"She was just so happy, nothing fazed her."
Prior to the surgery she'd just started on solids and was rolling over.
During her last hours her parents gave her a little bit of ice cream and let her suck on a lollipop" so she didn't have a yucky taste in her mouth".
She was surrounded by as many family as could get there, including her brothers Shalin, Sam and Reyne.
Miss Craig said they were grateful that Skyla was no longer in pain, and said the support from people who had followed her journey had made it a little easier.
She described Skyla as a baby who captured people's hearts and brought people together.
"She touched so many people. She literally changed our lives."
Yesterday the family returned home to Rotorua with Skyla, after being away for five weeks.
"It wasn't how we wanted to bring her home."
A celebration of Skyla's life will be held at the Selwyn School Hall at 10.30am tomorrow. Anyone who has followed her journey is welcome with people being asked wear "the colours of the rainbow", not black.
For more articles from this region, go to Rotorua Daily Post