Board blames multiple records and locations for 'oversight' after direction given by coroner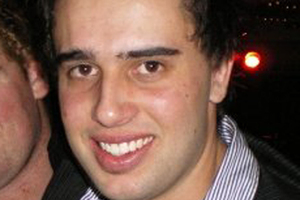 The Auckland District Health Board is in the firing line again after yesterday admitting it accidentally kept 14 tissue samples from 10 dead patients, despite the coroner ordering a return to families.
The discovery was made following an audit of more than 3150 coroner cases and has resulted in an apology from the Chief Medical Officer to the affected families for the board's "oversight".
As of last night nine of the 10 families had been notified that organ tissue, blood and gastric content samples had been withheld. The 10th could not be contacted.
The announcement follows two other high-profile incidents of patients' remains being kept without families' knowledge. In 2002 Green Lane Hospital offered the return of more than 1300 babies' hearts stored for up to 50 years in its Heart Library without families' consent.
It also mirrors the plight of 22-year-old medical student Zachary Gravatt's family who struggled to get tissue samples returned after their son died of meningococcal disease in Auckland City Hospital in 2009.
Zachary's father Lance Gravatt told the Herald the fresh revelations showed clear failures in hospital practices.
"They are parts of people's loved ones, not slices of tissue to further science unless people agree to that," he said. "I can't speak for other people but for us ... it was really important that we had whatever was left of Zac back with us and that we can bury him all together on the family farm.
"The thought that there were bits and pieces of him just sort of kept in drawers or frozen somewhere, I personally found that unsettling."
Under the Coroner's Act tissue is required to be returned to a patient's family if requested by them and if directed by the coroner after an investigation.
Board spokesman Matthew Rogers said the Gravatts' case had prompted the audit of all cases dating back to the law's introduction in 2007.
The coroner was advised of the findings last Thursday.
Mr Rogers said in each of the 10 cases families had indicated to the coroner they wanted all samples returned. The message was directed to the board but some of the samples were accidentally retained.
Storage in multiple locations, records held on multiple databases, manual recording of specimens and staff resourcing issues were blamed for the failure.
Chief Medical Officer Dr Margaret Wilsher said the board unreservedly apologised for the oversight and will work with the affected families individually to understand how they wish to proceed.
The board had begun implementing systemic changes to improve records.