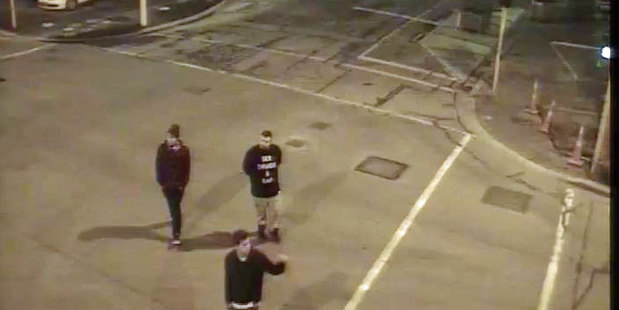 Camera footage of people who were suspected of tagging Christchurch's CTV building memorial site has been released in an attempt to identify the offenders.
Police believed the CTV site was tagged on the night of August 3, along with several other locations in the central city.
Senior Sergeant Phil Dean said police were contacted yesterday by the owners of C1 Espresso cafe, who believed they had identified possible taggers in their own security camera footage.
"The footage was extremely useful,'' he said.
"Once we had that information we were able to pinpoint the likely date, time and location of the tagging activity.
"That gave us a starting point to review footage from our own crime cameras in the central city.''
As a result of the footage, police had identified a group of individuals they wanted to speak to, Mr Dean said.
A group of three males was seen on security cameras walking around the central city between about 11pm and 11.30pm.
A number of locations in the vicinity appeared to have been tagged around that time, Mr Dean said.
The tag locations matched the movements of this group, and in one image a man appeared to be writing on a set of traffic barriers.
In addition to a sign at the CTV site, other locations tagged include C1 Espresso, a construction site fence on Armagh St, a power box on Manchester St, traffic barriers at the intersection of Cashel St and High St, and a number of signs around Lichfield St and Manchester St.
"The fact that such a number of sites were tagged around the same time suggests that these were opportunistic incidents, and that the CTV and other memorial sites may not necessarily have been deliberately targeted.
"All the same, the vandalism of these sites is extremely distressing for the families of those who died and for the wider community.''
One hundred and fifteen people died when the CTV building collapsed in the February 22, 2011 quake - the single biggest lost of life.
Mr Dean urged the offenders to give themselves up to police or anyone with information on who they were to contact police.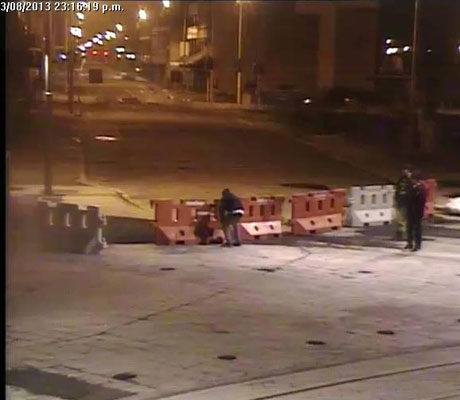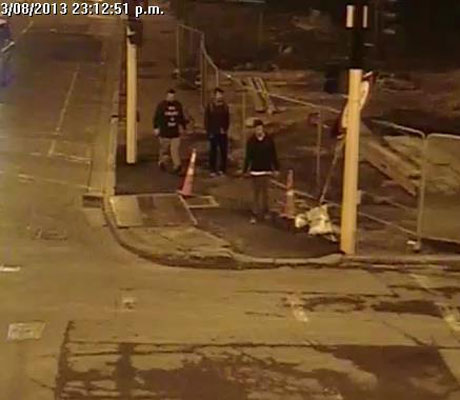 - APNZ