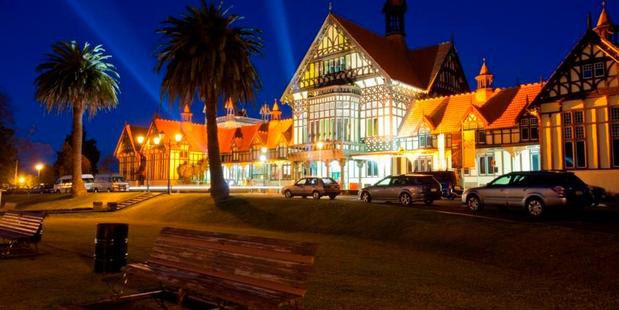 Stories making headlines around the regions today include the first same-sex marriages which will take place in Rotorua and a couple who threatened suicide if their benefit was cut.
Same-sex wedding preparations are under way at Rotorua Museum.
A severely-ill South Wairarapa couple who considered suicide if their benefit was cut have won an appeal.
A Tauranga woman has claimed unfair dismissal after using company funds to buy alcohol and cigarettes.
A teenager who smashed the windscreen of a police car less than one week after being released from jail has pleaded guilty to wilful damage.
A Waiouru soldier has taken witness stand at Whanganui District Court to fight sex charges.
The Flaxmere community is outraged after a hit and run on Tuesday night.
An award-winning brewing company has expanded to open a craft beer bar in Tauranga.
Work has begun on the $2million upgrade to Rotorua's Eat Streat.
Masterchef Brett McGregor went back to school and found the heat of the classroom a few degrees higher than any television studio.
A woman who texted her friends and drove more than 300 kilometres - while on medication and half asleep - could be back on the road.
Residents of Stratford are disgusted at the actions of taggers who defaced their fences and properties.
Cyber-bullying is alive and well in Wanganui.
And finally Hawke's Bay SPCAs will get a healthy boost to their coffers, thanks to a tasty Cupcake Day fundraiser later this month.
Other stories making headlines around the regions include:
Blame for extra rubbish rejected.
Quality line up for arts festival
Dance extravaganza to open school theatre.
500 pack meeting on cuts to snapper limits.
Sullivan Lake clean up costly to ratepayers.