Policeman who saved dead man's passenger involved in previous rescue in same area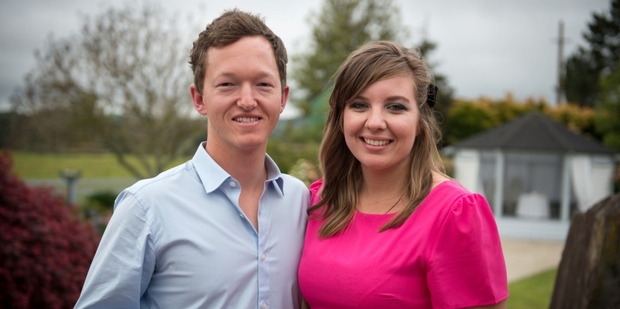 A young man who was killed after his van was shunted off a bridge in a crash on Monday night was expecting a second child and had "everything to live for".
Gregory Mark Woledge's parents last night spoke of a "gentle, caring dad and loving partner".
"Greg and partner Chelsea were looking forward to the birth of their second child in a few months," Kevin and Vivienne Woledge said in a statement.
"As parents, we found Greg to be a loving, diligent and devoted person and a very caring and fine son.
"Greg and his sister Emma loved each other dearly and were the very best of friends.
"Greg had just become a qualified electrician and thought the world of the people he worked with and was looking forward to the future.
"He was a very keen sports person - snow boarding, mountain biking and Crossfit."
Tauranga police are still investigating what caused the three-vehicle crash on the Maungatapu Bridge, but backed a witness' account to the Herald that a vehicle pulled into oncoming traffic.
Mr Woledge was driving a work van in the other lane and died after the vehicle slammed through a barrier and into the water.
Chelsea Findsen described her 24-year-old partner in a Facebook tribute as the "best kind of dad".
"Words can't describe how much I will miss you, Greggy, best partner, so loving and best of all the best kind of dad anyone could ever ask for. I will always love you, Greg."
Yesterday, it emerged that the policeman who saved Mr Woledge's workmate - who managed to free himself from the van in the water - had demonstrated heroism before.
Constable Deane O'Connor, of the Western Bay of Plenty police strategic traffic unit, was hailed for his bravery after he jumped from the bridge and rescued the survivor, both ending up on shore more than 100m away and suffering from hypothermia.
The Papamoa officer, 53, is expected back at work soon after a few days off as part of his shift pattern.
In 1997, the father of four helped to save a woman's life in a fiery crash in the same area of Tauranga.
The Evening Post reported at the time that two cars were wedged together and one was burning when Mr O'Connor arrived at the scene.
He and another man, Paul Llewell, heard the woman inside the vehicle that was not burning, so quickly tied a strop to the back of Mr O'Connor's 4WD and wrenched the cars apart.
The woman suffered multiple injuries but survived. A couple in the other vehicle died.
Mr O'Connor told the newspaper that at first he did not realise anyone was in the crashed cars.
"We could see she was trapped above where flames had started to break out - we grabbed a strop from another truck and backed up the Pajero," he told the paper.