Plan to close Waitakere Hospital heart-attack beds and send patients elsewhere meets with mixed reaction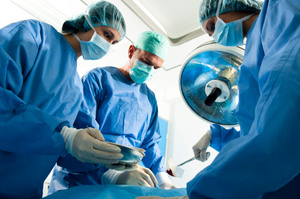 Many West Auckland heart attack patients may face a longer ambulance trip to start their hospital care because of cost-cutting changes floated for Waitakere Hospital.
But the Waitemata District Health Board says although the idea to close part of the hospital's 8-year-old coronary care unit is part of wider restructuring discussions, it would improve heart attack survival rates.
The suggestion to close the unit's six heart-attack beds - the hospital's other cardiology services are unaffected - has stirred up opposition among those who recall the long struggle for Waitakere's gradual upgrading to full general hospital status.
At present, West Aucklanders suffering the most serious kind of heart attack are often sent straight to North Shore Hospital during weekdays or to Auckland City Hospital after hours because, unlike Waitakere, they have "catheterisation labs". In these high-tech facilities, blocked heart arteries can be diagnosed and unblocked with tiny balloons and wire-mesh stents.
However, Waitemata heart specialist Dr Jonathan Christiansen, the head of medicine and older people's health, said the majority of heart attack patients in the west - those who suffered a less severe episode and were thus admitted to Waitakere - were not receiving "best practice" care and the aim was to improve this by sending them all to North Shore, or Auckland after hours.
"They are not getting the same access to care that North Shore patients are.
"They are placed in coronary care primarily as a place to monitor them before they get advanced diagnostics and treatment usually in a catheterisation lab ... International best practice says they should go to catheterisation as soon as possible," Dr Christiansen said.
This was a change that had occurred since the Waitakere coronary care unit opened in 2005, when "only a small proportion went to catheterisation".
Dr Ralph Stewart, chairman of the transtasman Cardiac Society's New Zealand committee, agreed that centralising the care to North Shore and Auckland City hospitals would be an improvement.
But another cardiologist, who asked not to be named, said: "It will be a downgrading of care given to patients and this requires a wide discussion with clinicians and not just something coming down from on high. You are doing away with what is the core of a general hospital."
West Auckland-based women's health advocate Lynda Williams decried the suggested cost-cutting and said the DHB should establish one of the heart diagnostic and treatment laboratories at the hospital.
Dr Christiansen said that would be expensive and low-volume catheterisation labs were not considered the best practice.