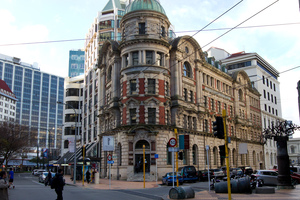 Owners of earthquake-prone buildings can rest more easily. The Government has given the owners 20 years to upgrade or demolish them, five years longer than recommended by its officials and 11 years longer than suggested by the Royal Commission of Inquiry into the Canterbury earthquakes.
Since the clock will not start until legislation has been passed, and that could be a year away, the buildings might survive well into the 2030s - barring an earthquake of course. This will be a relief to everybody who values their character. These are public and commercial buildings constructed of unreinforced masonry in an era when stately grace and beauty mattered.
Safety, though, matters more. The buildings predate the seismic standards introduced in 1936 in response to the Napier earthquake and they are supposed to have been strengthened to a third of the standard required in new buildings since 1976. Enforcement has been left to local authorities whose efforts have varied depending on how often their region is shaken.
Auckland appears not to have even tallied the number of substandard commercial properties in its jurisdiction. If it has any sort of register it has refused to make it publicly known. In fact, only 22 of the country's 66 local authorities were able to tell the royal commission how many earthquake-prone buildings they have.
The first thing that will now be required of all of them is an assessment of all commercial buildings and multi-storey apartments for their ability to withstand a moderate earthquake. Councils will be given five years to produce a list of those that pose a risk.
That was the least contentious of the proposals Building Minister Maurice Williamson took to public meetings around the country last summer. There can be no argument that councils ought to know, and the public has a right to know, which buildings might be unsafe.
But it is a drastic step to order that identified buildings be brought up to standard or demolished. The Auckland Council warned that a 10-year deadline "would create an execution order for many heritage and character buildings held by reluctant owners seeking to develop". The 20-year notice the Government has chosen might be more comfortable for owners to contemplate.
It will be interesting, though, to see the public response to the identification of their buildings as an earthquake risk. If retail tenants find the public wary of entering, or reluctant to work in shops or offices in the building, the owner will need to weigh up the options - upgrade or demolish - well within 20 years.
But it is just as possible people will consider the likelihood of an earthquake and continue to enter the identified buildings without a qualm. That would be perfectly sensible. It is worth remembering that of the 185 people killed in Christchurch on February 22, 2011, just four died in an unreinforced masonry building.
Many more, 35, were killed outside by falling masonry from those buildings but even that number is remarkably low by comparison with the thousands of people on the city's footpaths that summer afternoon, and the scale of destruction the quake caused.
Earthquakes are unnerving to experience. Wellington, which experiences many more than most places and has the country's highest building requirements, must have been glad of its compliance with the code after the magnitude 6.5 it suffered last month.
It might be glad, too, that the Government is the owner or tenant of so much of its heritage. In other places, where mainly private landlords will make the call, it may be hoped a 20-year deadline keeps the wrecker's ball at bay.