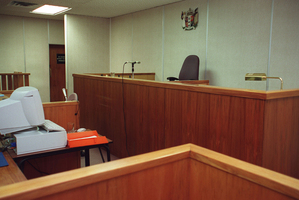 A 16-year-old Auckland boy took his own life after suffering a severe mental illness, a coroner has found.
Nikora Bell died on 30 May, 2011 near Avondale, after failing to take his medication despite being subject to a compulsory treatment order.
Coroner Katharine Greig's findings highlighted the limited accommodation available for young people who have mental health needs and whose family are not able to provide them with a stable base.
The coroner also noted the poor co-operation between mental health teams and Child Youth and Family, and that CYF had failed to respond appropriately to care and protection issues raised by health workers.
Nikora's history of mental illness began after he was expelled from school in 2009. His behaviour had deteriorated after being assaulted by a group of youths and knocked out briefly.
Later that year he was assessed by mental health services, which revealed a five-month history of psychotic symptoms.
These included auditory hallucinations, feeling insects behind his eyes, and fears his food was being poisoned.
From 2009 until his death he was under the care of mental health services, was admitted to inpatient care three times, and was subject to a compulsory treatment order.
He was diagnosed as having a psychotic illness, conduct disorder and substance abuse.
Issues were raised several times about whether he was receiving appropriate care at home, and whether he was taking his medication. He was moved at various times between the care of his mother and father, who were separated, and an aunt.
In the weeks before his death mental health workers were unable to find him to give his fortnightly injection of antipsychotic medication, and he did not attend scheduled assessments.
Family members, however, said his behaviour had been improving, and they were concerned that the antipsychotic drugs were doing more harm than good.
The coroner's finding said she was in no doubt that Nikora had a severe mental illness, that the medication was required and prescribed appropriately, and did not contribute to his death.
She recommended the Ministry of Social development assess CYF practices, and that the Auckland health boards and CYF review their practices when a collaborative response is needed, and when a young person's living arrangements include two DHBs.
The Waitemata District Health Board was also recommended to consider a lower threshold for seeking police assistance in enforcing community treatment orders.
Where to get help
• Youth services: (06) 3555 906
• Youthline: 0800 376 633
• Kidsline: 0800 543 754 (4pm to 6pm weekdays)
• Whatsup: 0800 942 8787 (noon to midnight)
• The Word
• Depression helpline: 0800 111 757 (24-hour service)
• Rainbow Youth: (09) 376 4155
If it is an emergency and you feel like you or someone else is at risk, call 111.
- APNZ