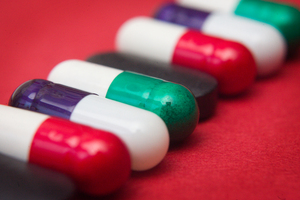 A pang of conscience prompted the owner of Greymouth's latest R18 herbal highs shop to close the doors for good yesterday, less than a week after it opened and only 24 hours before a planned public protest.
The Paradise owner Prabhat Kumar told the Greymouth Star today the Tainui Street shop was closed "forever".
"I have no more interest in running that kind of shop. I was not feeling good about it. I know the people in the community were not happy, but it was making me feel bad, it's not good for the people so I've closed down forever," Mr Kumar said.
He was instead looking at another type of business, possibly a cafe or food shop.
However, while The Paradise is no longer, opponents are not sitting on their laurels. A public meeting called for Monday night will still go ahead to discuss ways of keeping drugs out of the community, and the petition started this week is continuing.
Grey District Mayor Tony Kokshoorn welcomed news of the shop closure.
"We all still need to be vigilant and make sure other similar businesses don't set up shop in town we don't want them,. We care about our young people. They are vulnerable and we need to be keeping them safe."